Discussion Starter
•
#1
•
ok here are some pic from hefe and my ride yesterday. we both forgot our digital cameras so i bought a really crappy disposable. as you can see the lens was not aimed the same as the view finder.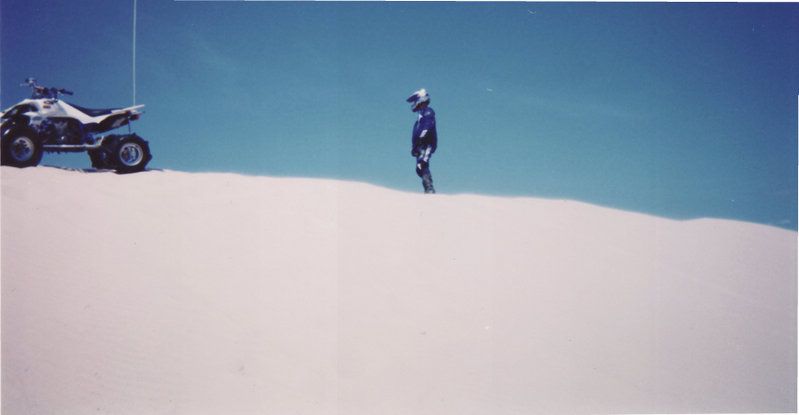 hefe watching some pathetic jeeps try to climb tests hill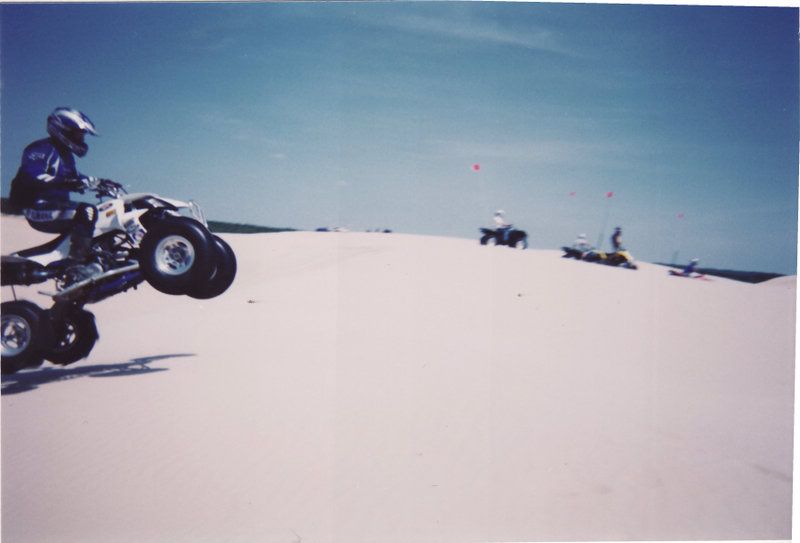 hefe jumping kinda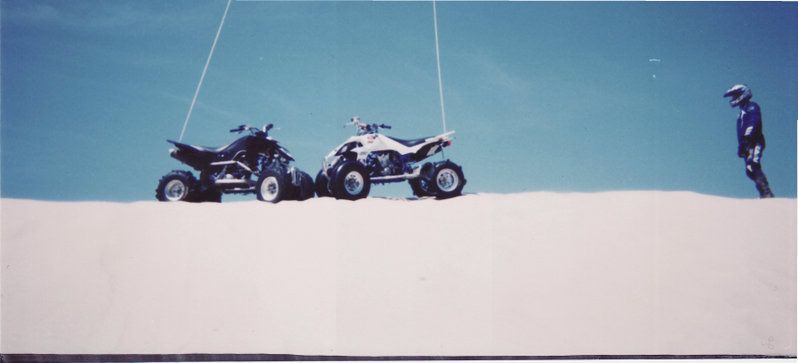 this was just supposed to be the quads, again crappy camera
at the drag strip, this was just after everyone decided to launch about 2 seconds before the flag was dropped, i on the other hand was still waiting and of course hefe didnt, so i had to sit out for a bit so i could cough up about 15 lbs of sand. oh and he was the third quad from the right.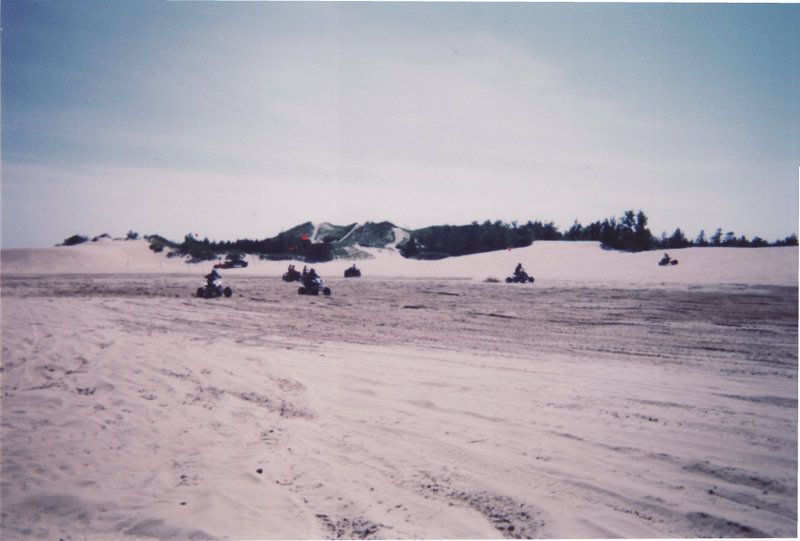 hefe and i lined up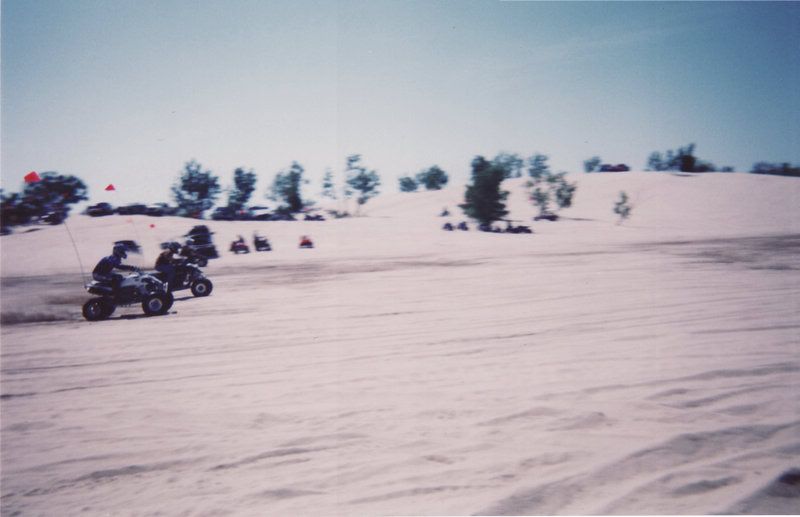 the only evidence we have of our racing is this pic, but if you ask hefe he never lost to me. oh and i am the one in front.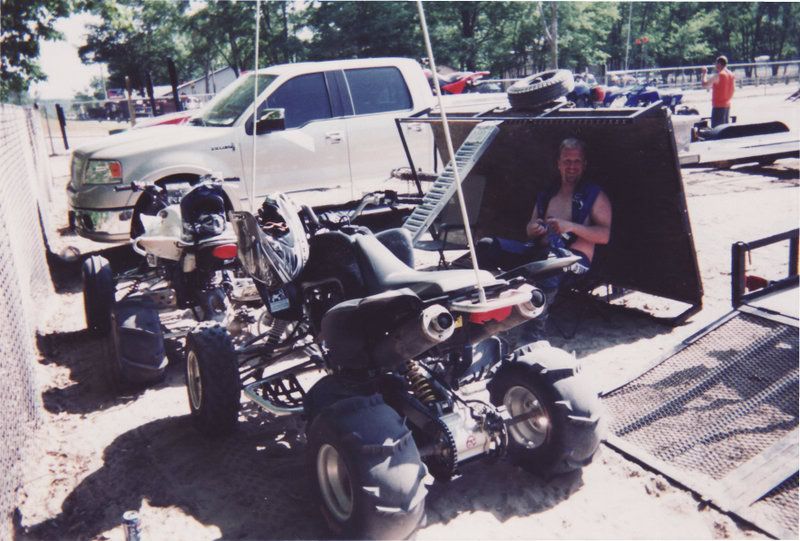 hefes makeshift tent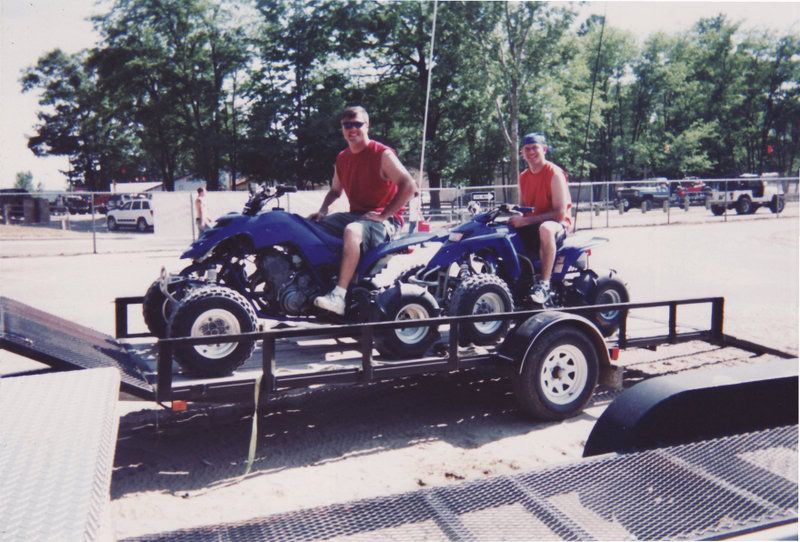 golikell and his brother, he somehow recognized hefes quad while we were out on the dunes. so we sat and bs'ed for a bit then he tried out my quad.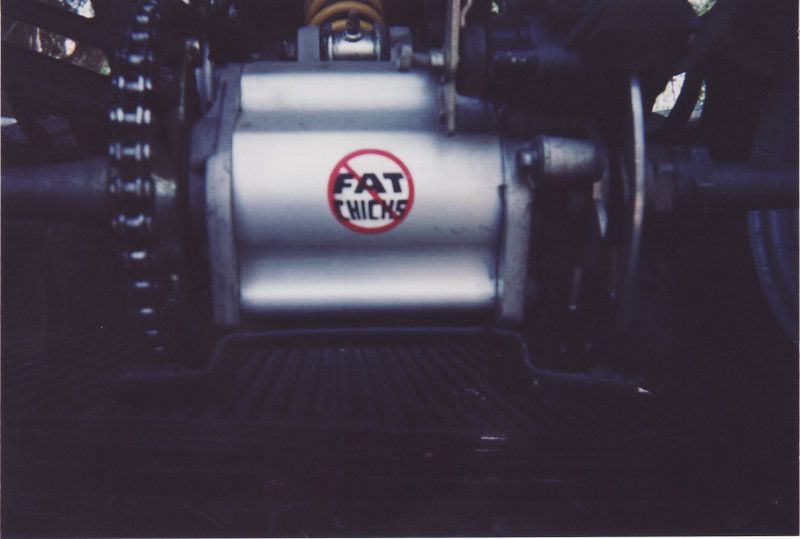 i just love my sticker, it came with the quad lol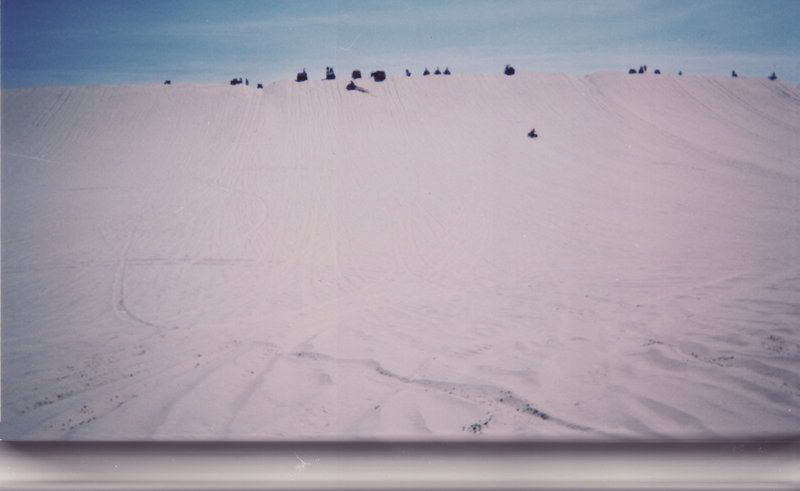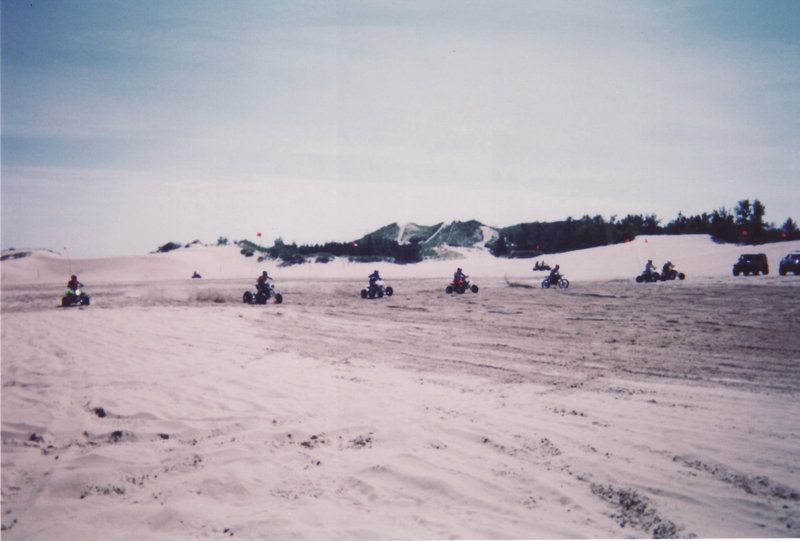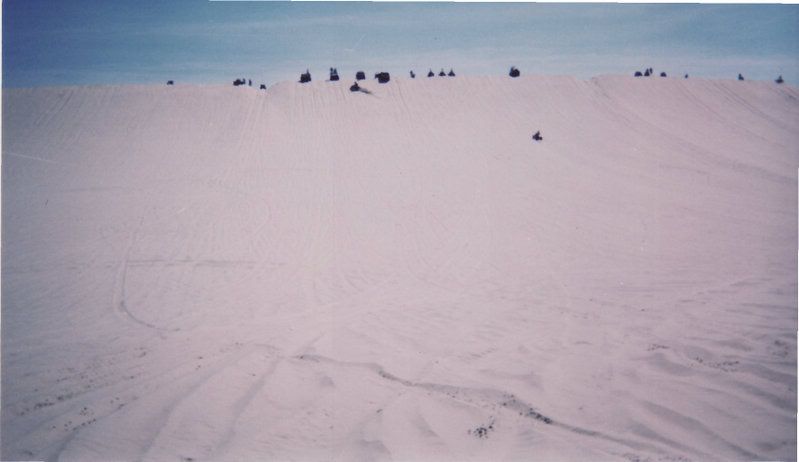 finally this is hefe just about at the top of the hill going sideways and breaking the law!
it was a fun day of riding. oh and before hefe starts bashing my riding skills i will admit i had one hell of a problem stopping on the peaks of the sand dune, i always stopped just short with my fron tires hanging over and hefe kept havin to help pull it over.