Discussion Starter
·
#1
·
Seem like it took forever. We ordered it Oct 3rd sight unseen and it got here on thursday. It is a 30ft wolfpack made by forrest river.
We had to go and rip out a wall that they have to put in that seperates the cargo area from the kitchen due to CSA approval needed to sell in Canada :re I wish I had brought my camera when we had it in the shop with the awning set up, I almost wanted to spend the night :lol
The cargo area is a little tight with 2-50 inch quads and 2 dirtbikes while allowing a walkway to get to the drop down bed at the back. My quad is currently appart on a pallet so, we didin't get a chance to install the wheel chocks for the bikes. I want to make sure everything fits perfectly before we drill holes in the floor. It has a full size shower/bath tub which is soooo nice along with the toilet. If you go to the races, you know the dreaded porta potty's when its 80+ degrees :barf: . Both beds are queen size and
heated
as well as the dinette and couch both fold into twins. It has a surround stereo and TV with Satellite and internet hookups. It has a nice checkerboard awning that will cover all the bikes/quads nicely. At the back there is a roll down screen door, a Rv-que (bar-BQ) that mounts on the outside with a quick connect, an outdoor sprayer. I am sure I am forgetting a bunch of stuff, but I can't wait for our trip to try it out as it is colder than hell right now here.
We shopped around alot and this one was very reasonable with alot of features that are extra. I just wish there was a little more storage space or a closet. Otherwise I am very happy with it so far.
Now for the million pics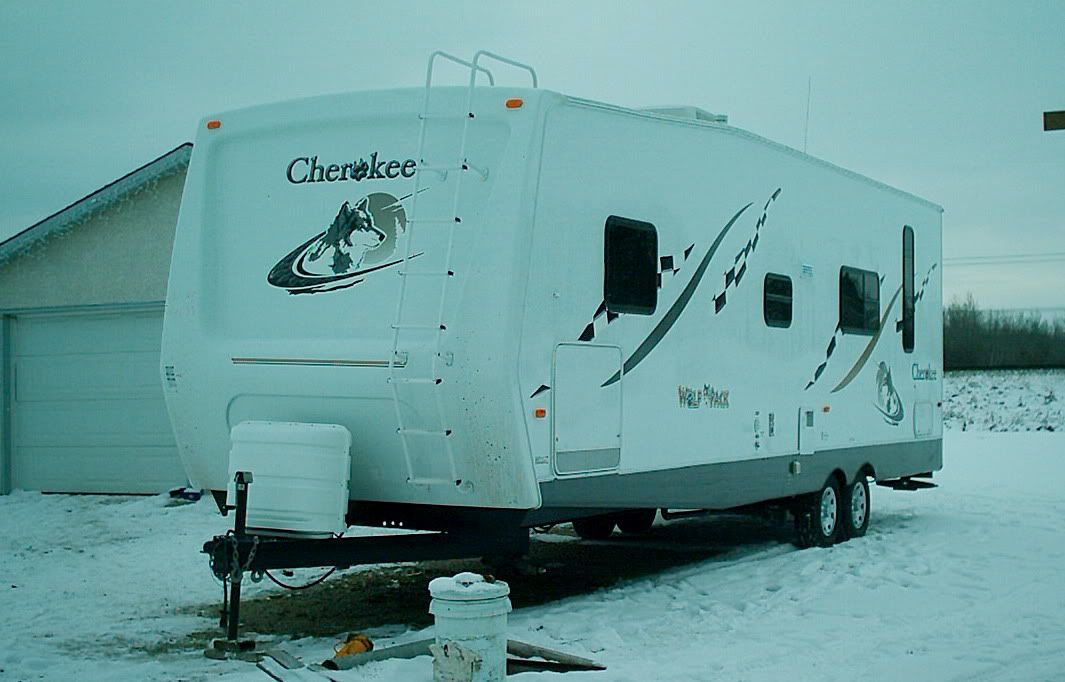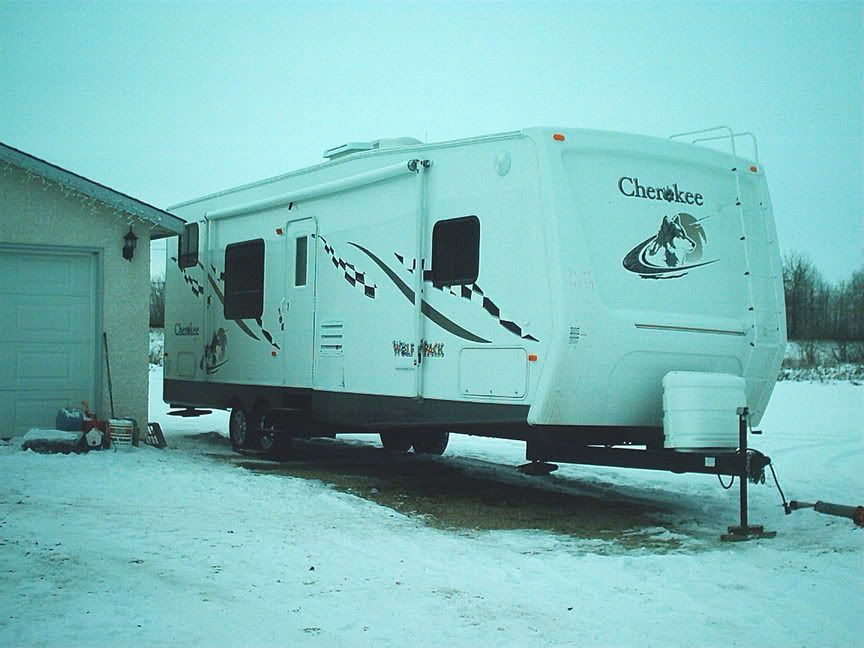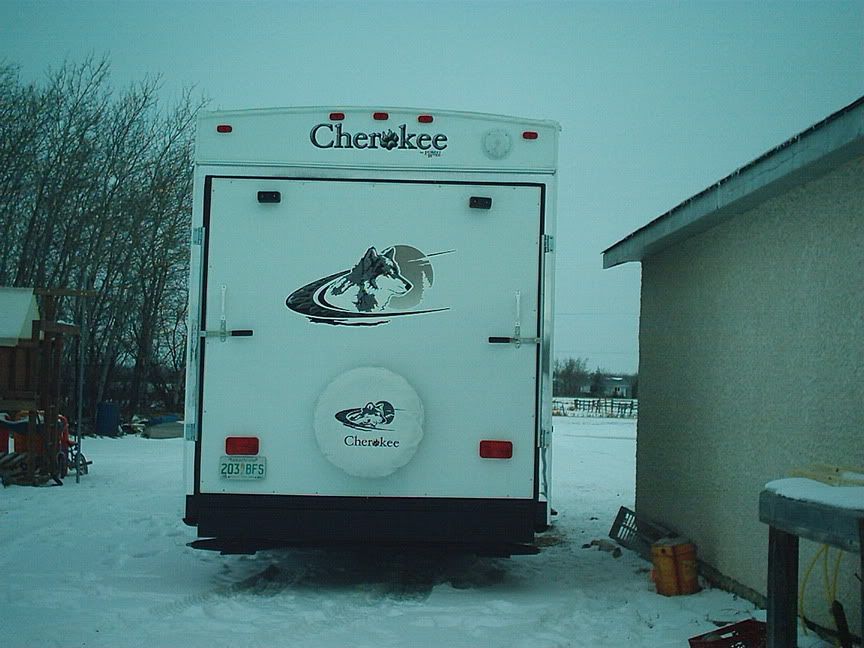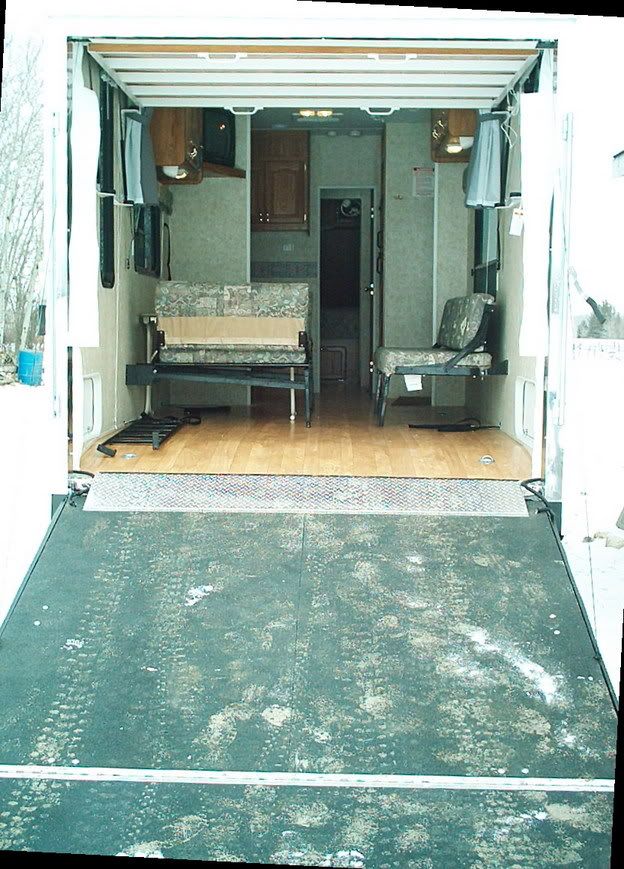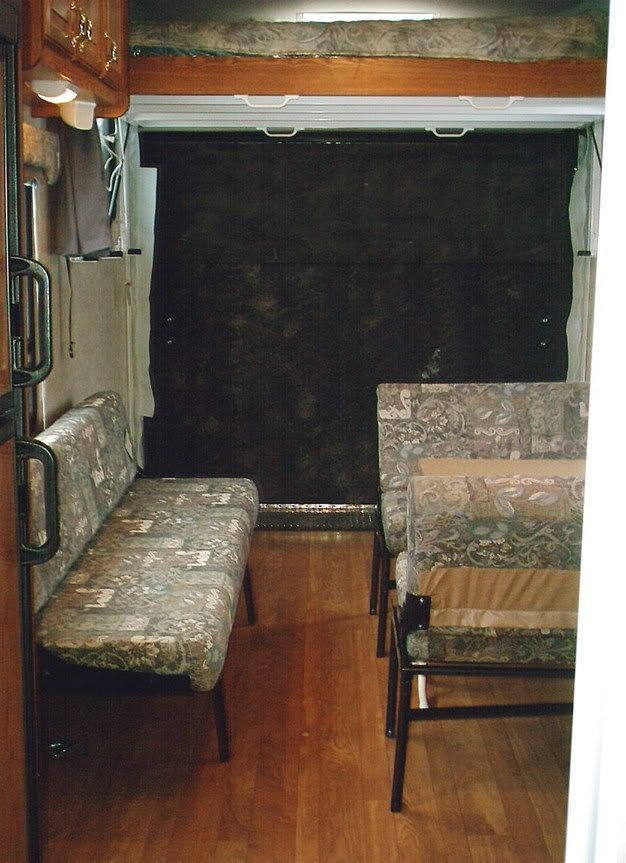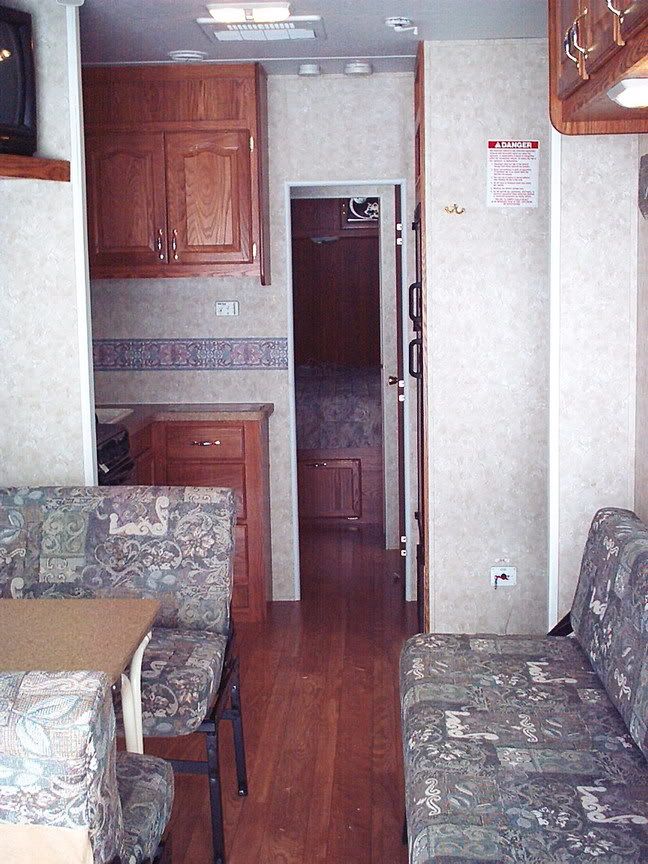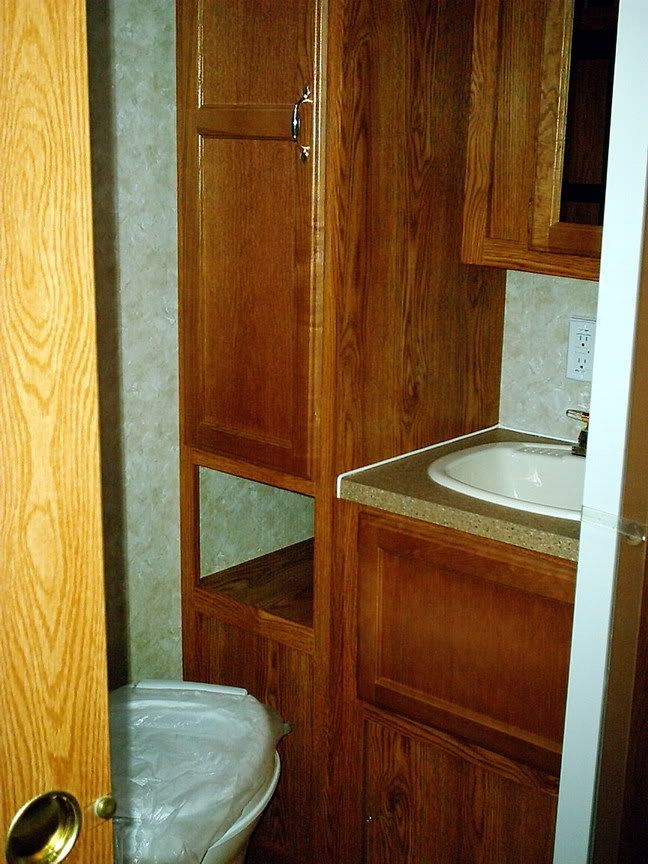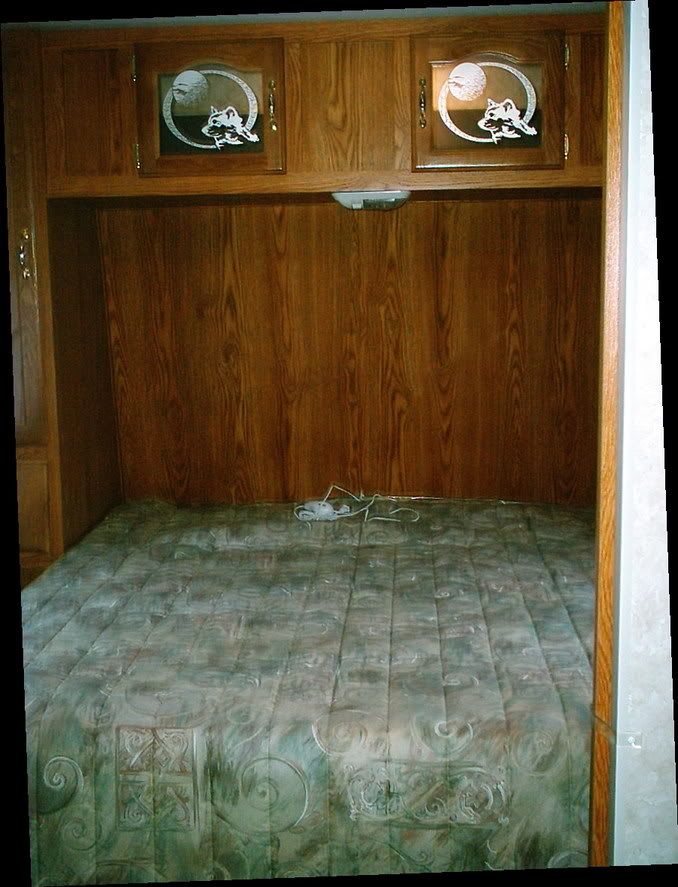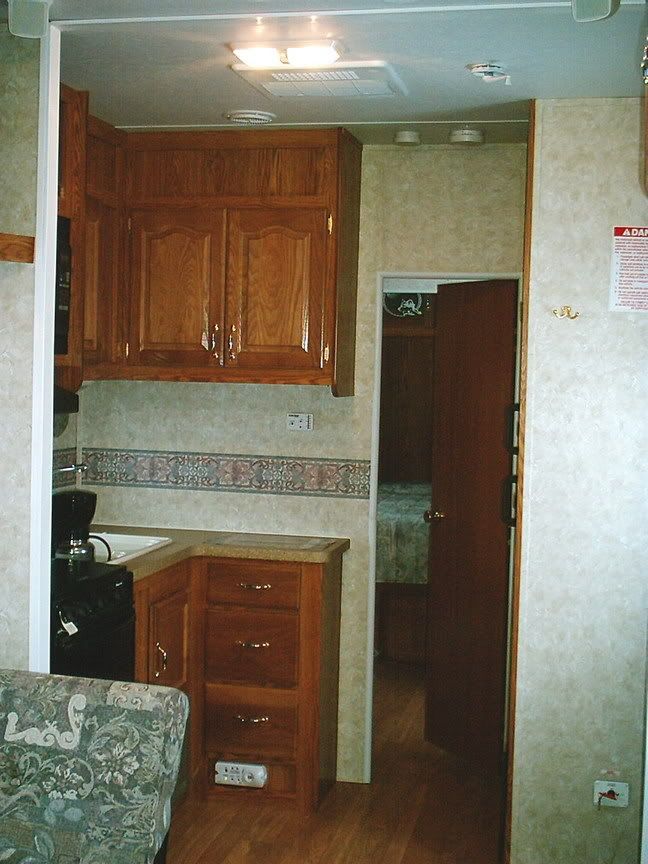 This was the trailer we traded in: a 20 ft cargo that we had set up for racing.